Lightroom Presets - Voyage Retro Summer Tones - TW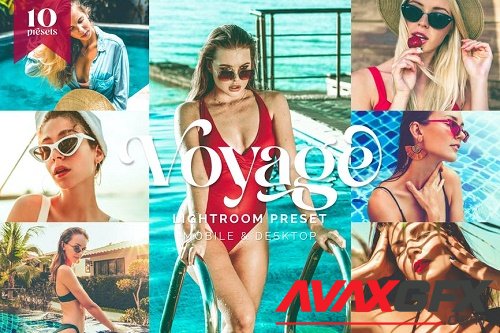 Lrtemplate DNG | 243 mb
These presets are made in such a way as to give the impression of being more alive and real, very suitable for landscapes or human objects. Perfect for a constant instagram feed in a beautiful style with modern colours for a travel, photography, fashion or lifestyle blogger and anyone who wants to bring their photos to a better quality.
On the Desktop make sure you have Lightroom CC.
The Desktop Presets have .lrtemplate files.
The Mobile Presets are .DNG files.
Package Includes:
10 Lightroom Presets for Desktop Version
10 Lightroom Presets for Mobile Version
Text-based tutorial that will help you install the presets
Download Links to Lightroom Presets - Voyage Retro Summer Tones - TW
The minimum comment length is 50 characters. comments are moderated